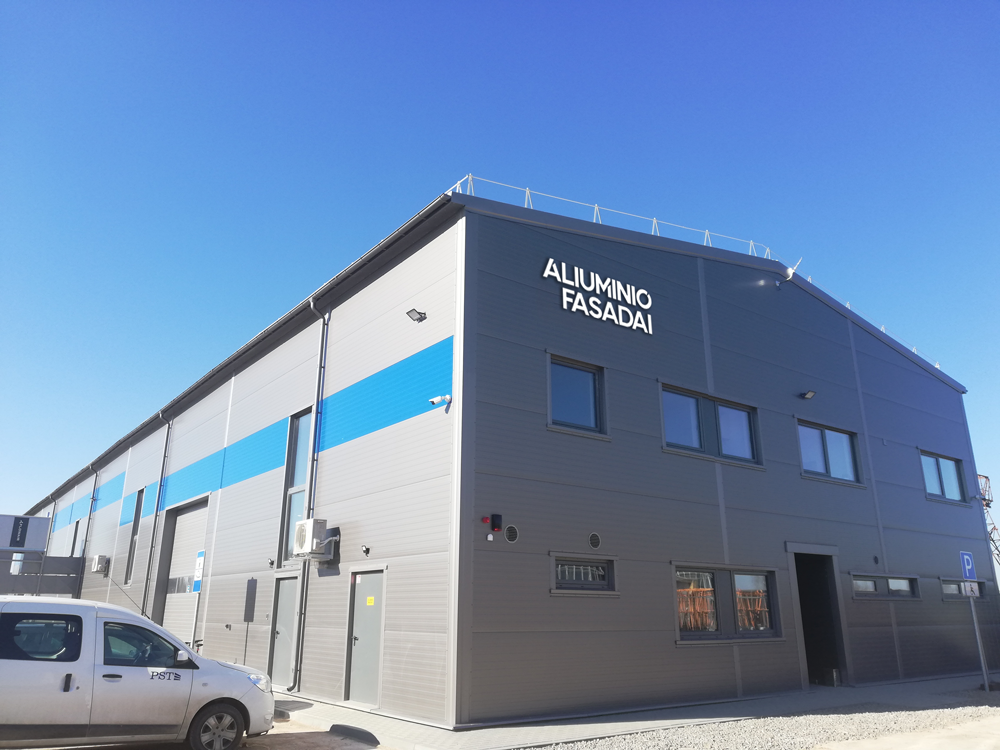 Aliuminio fasadai UAB has been established since 2020 and belongs to the company group of one of the largest construction companies in Lithuania, Panevezio statybos trestas AB. The company is engaged in manufacture of aluminium structures, unitised façades, sliding and hinged doors, windows, and interior partitions.
Production is run on computerized machines, which perform technologically accurate processing and assembly of façades elements, window and door profiles. Profiles are cut and milled on CNC machines. In addition to that, much attention is paid to quality of prefabricated façade elements, windows and doors as there is the quality control system in place. The company is also engaged in manufacture of fire-rated façade systems, windows, doors and interior partitions, has all relevant certificates available.
The company uses reusable packaging to pack its products, thus contributing to saving of resources and environment.
Qualified staff, quality control system and continuous improvement allow the company to increase production based on demand and fulfil customers' orders in a timely manner. Cooperation with reliable partners also helps us to achieve and ensure the top quality of services provided.